Coronavirus – the latest updates from George Foreman Grills -
FIND OUT MORE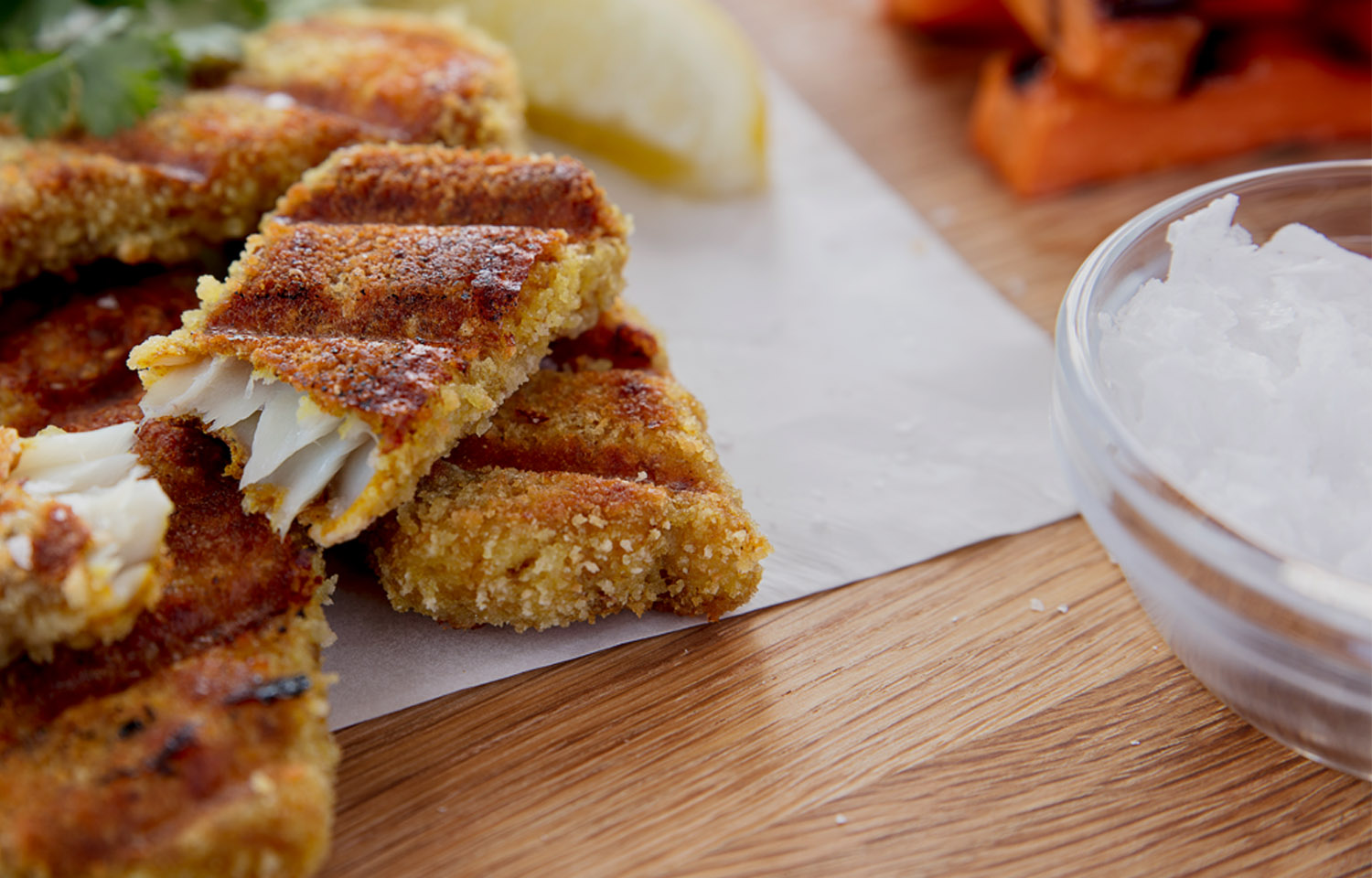 Curried Fish Goujons
Ingredients
For the fish goujons:
large tuna, cod or salmon steak cut into strips
25g wholemeal flour
1 egg white
1 slice of fresh wholemeal bread broken into breadcrumbs
1 tsp white pepper
½ tsp medium curry powder (leave out if preferred)
Cut the fish into strips. Mix the flour, curry powder & pepper together and place in a bowl. Put the egg white and breadcrumbs in separate bowls.
Firstly, dip the fish goujons into the seasoned flour, then into the egg white & then into the breadcrumbs until well coated.
Place on a pre-heated grill for 3 minutes depending on thickness.