Coronavirus – the latest updates from George Foreman Grills -
FIND OUT MORE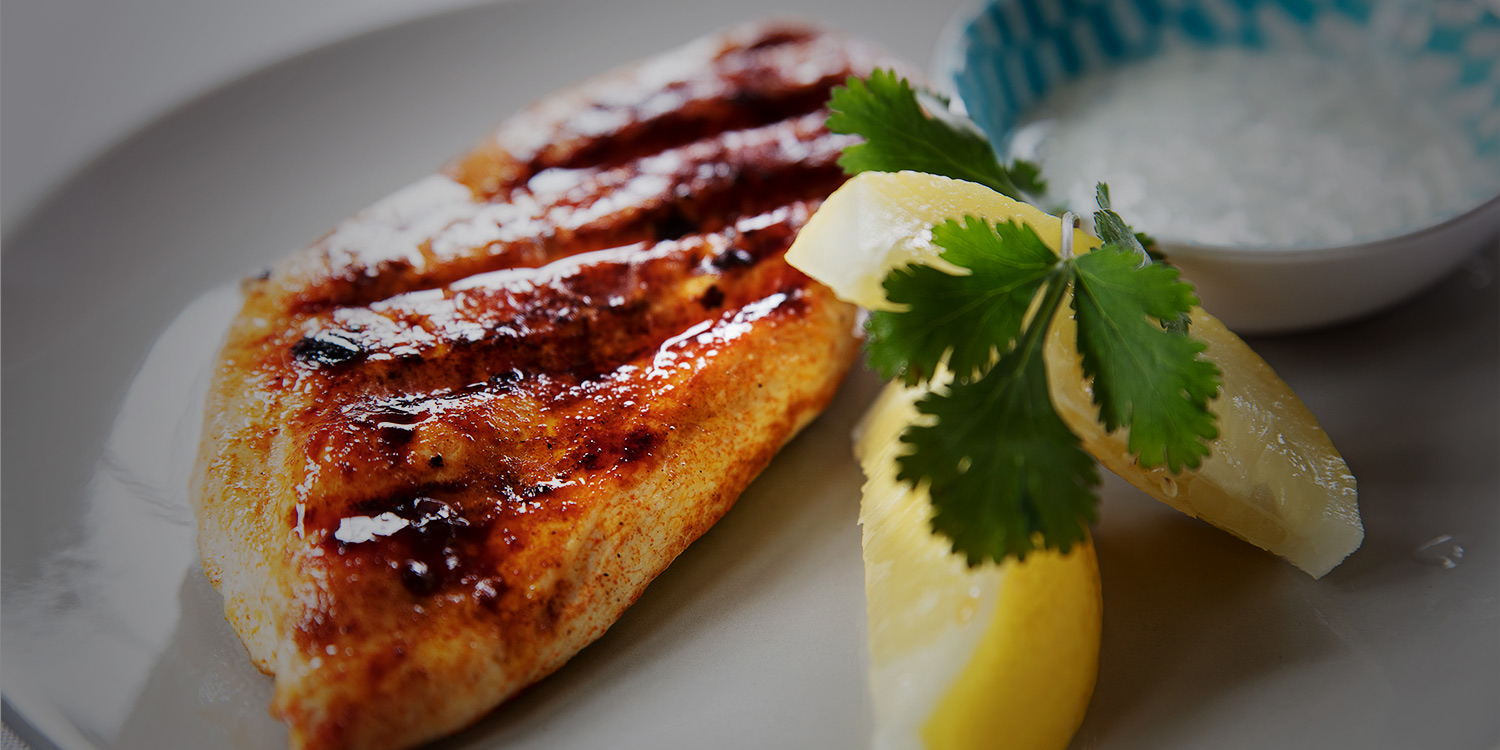 Tandoori Grilled Chicken
Ingredients
4 x 228g chicken breasts
228g of low fat uncooked sausage
30g of fresh breadcrumbs
2 tbsp fresh parsley
½ tsp thyme
½ tsp marjoram
1 tsp black pepper, coarsely ground
In a small bowl, mix together the yogurt, lemon juice, paprika, garlic, ginger, cumin, cayenne pepper & cinnamon.
Place the chicken breasts in a dish & pour the marinade over the pieces, turning to coat thoroughly.
Cover tightly & refrigerate for 1–8 hours, turning occasionally.
Place the chicken on a preheated grill for 5-7 minutes.