Coronavirus – the latest updates from George Foreman Grills -
FIND OUT MORE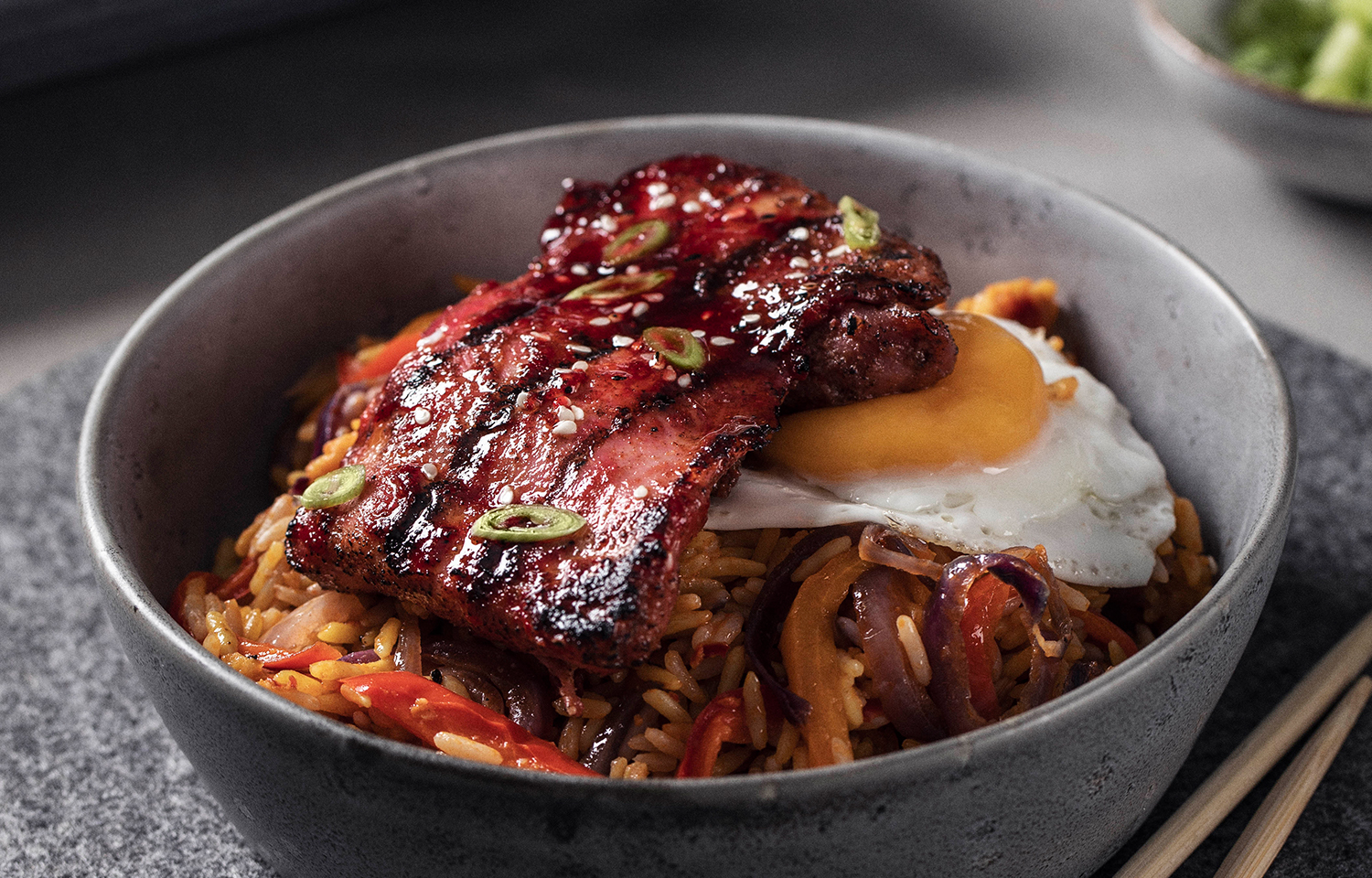 Korean chicken thighs
Ingredients
6 chicken thighs, boneless and skinless
1 tsp toasted sesame seeds
2 spring onions, thinly sliced
For the marinade:
3 large cloves garlic, minced
5g fresh ginger, minced
½ tbsp Gochujang chilli paste or chilli paste
90g dark brown sugar
1 tsp sesame oil
1 tbsp honey
60ml dark soy sauce
1 tbsp rice wine vinegar
2 tsp corn flour
1 tbsp cold water
Serves: 2-4
For the marinade: combine all ingredients, except the corn flour and water, together in a saucepan. Bring to the boil then reduce the heat to a simmer.
Meanwhile, whisk together the corn flour and water until well combined, then whisk into the marinade. Bring to the boil again, then remove from the heat to completely cool.
Taking 2 long skewers, skewer the chicken thighs, making sure that each thigh has both skewers going through it. Once cooled brush the marinade over the chicken thighs and refrigerate for 20-30 minutes.
Pre-heat grill, place the chicken thigh skewer on the grill and cook for 8-12 minutes or until cooked through and the juices run clear.
Sprinkle with the toasted sesame seeds and spring onions.
Serving suggestion: egg fried rice, fried egg