Coronavirus – the latest updates from George Foreman Grills -
FIND OUT MORE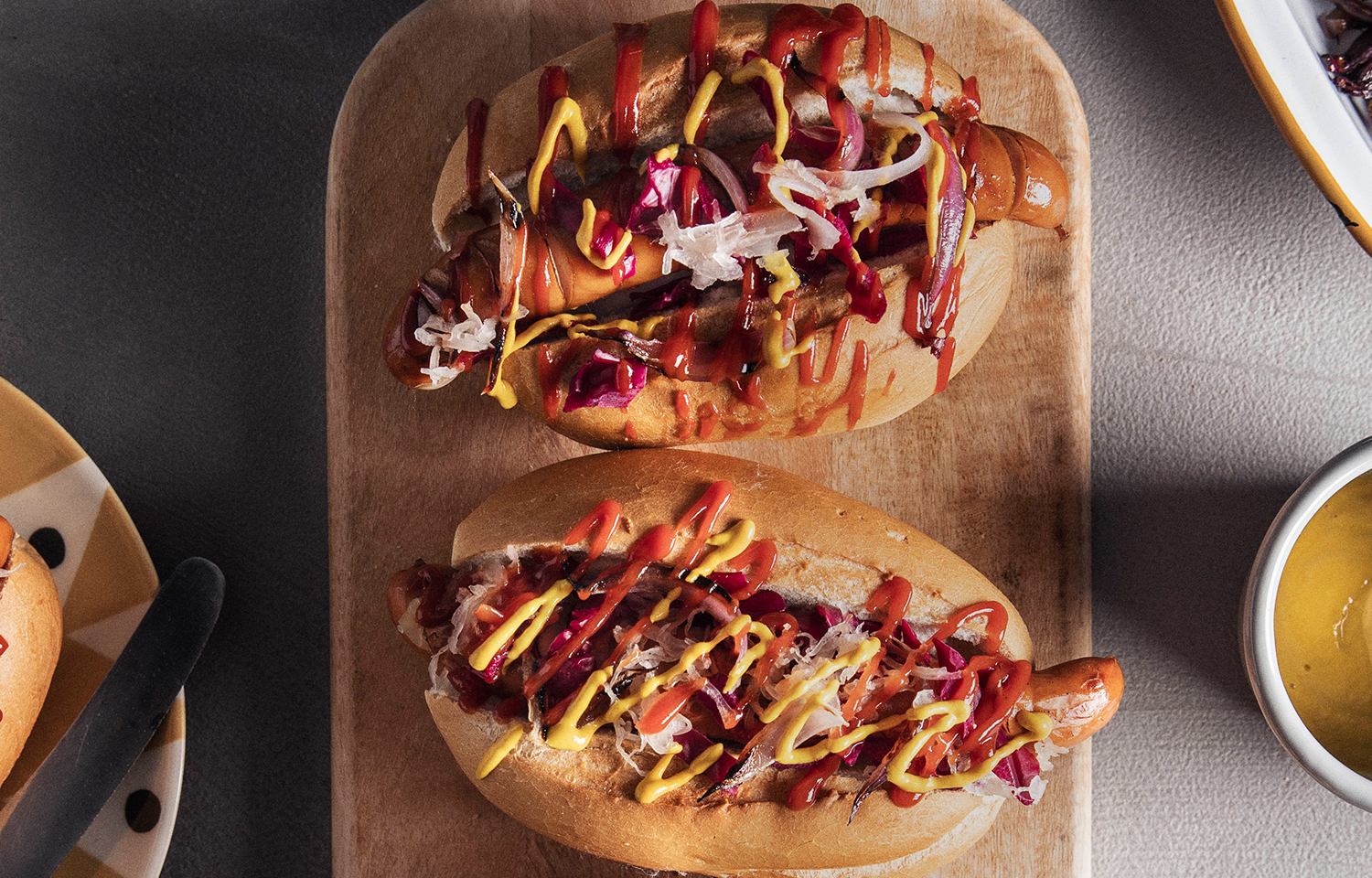 Bratwurst Hot Dogs
Ingredients
8 bratwurst sausages
2 red onions, peeled and cut into 8-12 wedges
4 tbsp olive oil
Serves: 8
Heat the grill to maximum.
Brush the olive oil over the onions and season. Cook the onions on the grill for 8-12 minutes turning half way through, remove and set aside.
Put the sausages on the grill and cook for 6-10 minutes, turning occasionally until browned.
Return the onions to the grill for the final minute.
Serve in hot dog rolls with some sauerkraut and condiments.
Serving suggestion: hot dog rolls, sauerkraut, ketchup, mustard